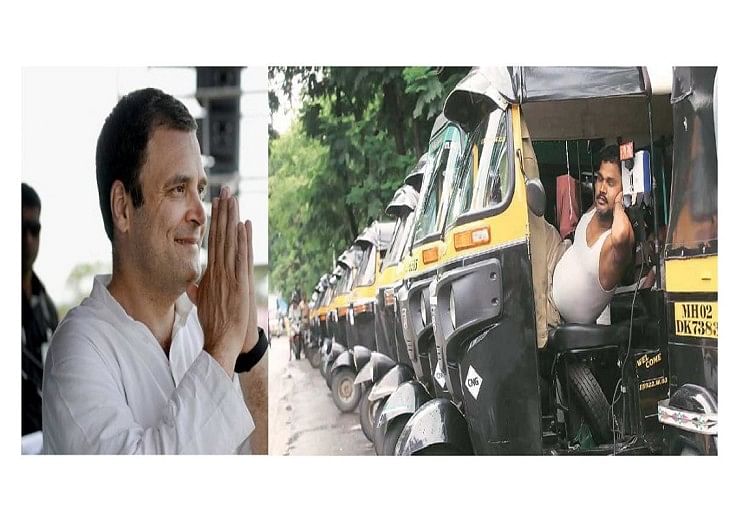 "Rahul Gandhi is a People's Leader and they cannot wait for his visit to Mumbai": Sanjay Nirupam
Mumbai: A thousand auto-rickshaw drivers, along with the rickshaws, are all set to welcome Congress President Rahul Gandhi during his visit to Mumbai on 12th June. The auto rickshaw drivers of Mumbai have decided to greet the Congress leader as he arrives in Mumbai in what is a novel way and clearly shows the connect the common man shares with the Congress leader.
Sanjay Nirupam said, "Almost a thousand auto rickshaw drivers have decided to welcome Rahul ji to the city. This is the love the common man feels for our Party President. He ensures that the common man's opinions, grievances and inputs not only reach him but also are responded to. And this is the way the common man has decided to welcome him".
"Our's is not a 'Suit-buit ki Sarkar'. We are for the people and hence, people are there for us", added Nirupam.
The Congress President will be in the city, along with the Mumbai Congress Chief Sanjay Nirupam, to address almost 15,000 booth-level workers as a part Project 'Shakti', his brainchild which aims at empowering the ground-level workers and facilitating two-way communication between the party workers and the central leadership.
Congress President will visit Mumbai on 12th June to address a massive congregation of 15,000 booth-level workers at Goregaon Exhibition Centre. This clearly is one of the most important initial moves for the Congress Party with the 2019 Lok Sabha Elections being just a few months away.